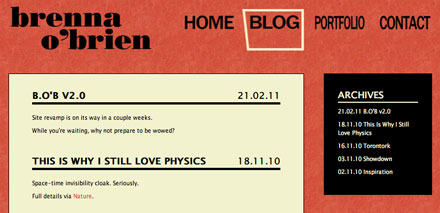 I've been enamoured with jazz label Blue Note's album artwork for quite some time now, so I decided to bring the Blue Note motif into my latest site design [ed. this was posted on a previous version of my site, pictured above]. I love the simple but bright colour schemes and clean geometric elements.
A great collection of Blue Note cover art can be found at Birka Jazz.
Many thanks to The Font Feed for helping track down some of Blue Note's favourite fonts.